What's The Difference Between Contact Lens Fitting Vs Eye Exam?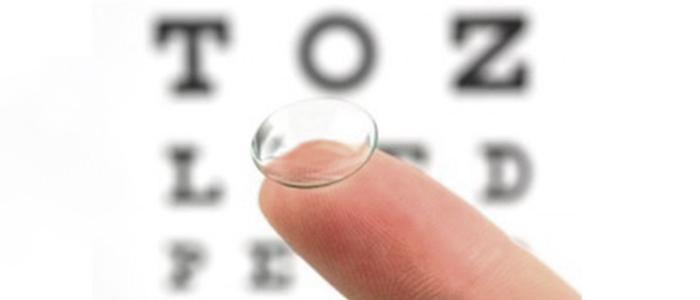 Have you been considering wearing contacts? Are you wondering how they'll feel, and whether you'd like them better than glasses? Then you should talk to your eye doctor during your next eye exam. You'll want to let him know ahead of time that you're interested in trying contact lenses, as a contact lens fitting exam is different from a regular eye exam.
EYE EXAM
When you go to your doctor for a regular eye exam, he's checking your eyes for more than just your latest prescription lenses. He's also checking for any possible eye infections or diseases you may have, as well as indications that a problem may becausing. He performs several different tests using several different machines. Once the eye exam is over, your doctor will tell you if your eyesight has changed drastically enough to change your prescription, and order your new lenses and frames.
CONTACT LENS FITTING
When you go to your doctor for a contact lens fitting, he's checking your eyes to decide what strength you need, and what type you need. There are various types of contacts, some for sensitive eyes, some for astigmatism, and even some for those who need bifocals. You can even select colored contact lenses. Once you and your doctor decide what type of contact is best for you, and he determines the strength you need, he'll put your first pair in your eyes for you.
ADJUSTING TO CONTACTS
Once that first pair is in your eyes, you'll stay at your doctor's office for a while. He'll want to know that you can see properly before you leave. He might try a couple of different pairs depending on your vision and comfort. Once you've selected the proper pair, he'll show you how to put them in and take them out, and how to take care of them. You'll also schedule a follow-up appointment with him, where you'll determine if the contact you have works for you, or if you need to try a different pair. Once you both have determined which type of contact lenses are right for you, your doctor will order a full set of contacts.
Come in to any Stanton Optical store the next time you need either an eye exam for prescription glasses or want to be fitted for contact lenses. You can order contacts at the store, from as low as $12.49 per box when you order an annual supply. Stanton offers many brands of contact lenses including daily, weekly and monthly disposable contacts.