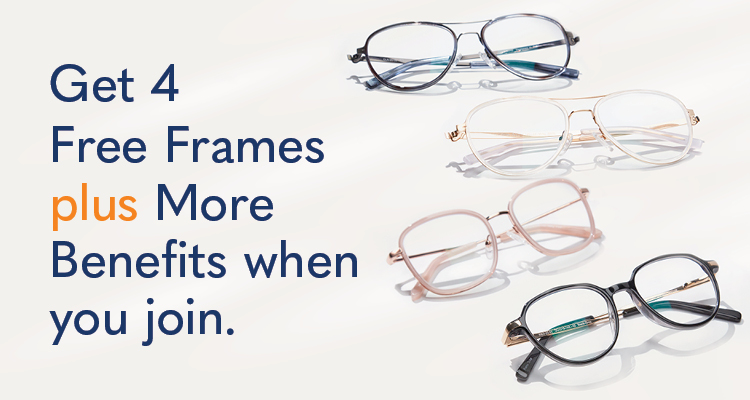 Frame Club Benefits*
It's easy! Join in-store today for just $49 and receive 4 free frames a year* and 50% off lenses (including coatings and add-ons*). Plus, the free frames are transferable to your friends and family.
Locate your nearest store to purchase glasses and enroll for only $49. Now you can also redeem your benefits anytime during the year*.
*Frame Club provides four free frames in the plan lifetime. Free frame value is equal to the original frame purchase price. 50% discount applied to lenses, coatings, and add-ons. Lenses must be purchased at the time of frame selection. Free frames are transferable and have no cash value. Free frames cannot be redeemed the day of Frame Club purchase. Stanton Optical may terminate this agreement at any time by refunding the prorated amount of the unused portion of the program cost. Cannot be combined with other offers, discounts or insurance. For a complete list of details, see a sales associate. Only valid in-store.

FLORIDA RESIDENTS: the patient and any other person responsible for payment has a right to refuse to pay, cancel payment, or be reimbursed for payment of any other service, examination, or treatment that is performed as a result of and within 72 hours of responding to the advertisement for the free, discounted fee, or reduced fee service, examination, or treatment.