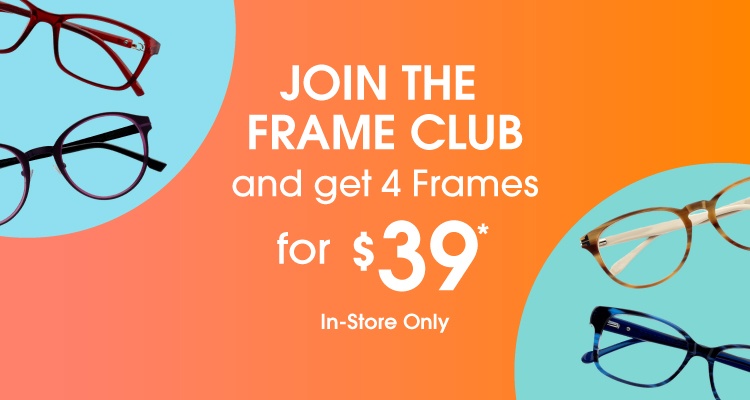 4 Frames For $39*
With more than 3,000 frames to choose from, it's hard to pick just 1 (or 2). Thanks to our Frame Club, you don't have to. Join the Club for only $39 and receive 2 frames each year for the next 2 years. You can also transfer frames to friends and family. Ask our sales associates for more details.
*Frame Club does not include lenses. Lenses must be purchased at time of Frame selection. To claim Frames, proof of Frame Club purchase must be presented prior to completing any purchase transaction. Stanton Optical may terminate this agreement at any time by refunding the prorated amount of the unused portion of the program cost. Frame value is determined by the original frame purchase price. Cannot be combined with other offers or insurance. Please speak with a sales associate for offer details.

FLORIDA RESIDENTS: the patient and any other person responsible for payment has a right to refuse to pay, cancel payment, or be reimbursed for payment of any other service, examination, or treatment that is performed as a result of and within 72 hours of responding to the advertisement for the free, discounted fee, or reduced fee service, examination, or treatment.