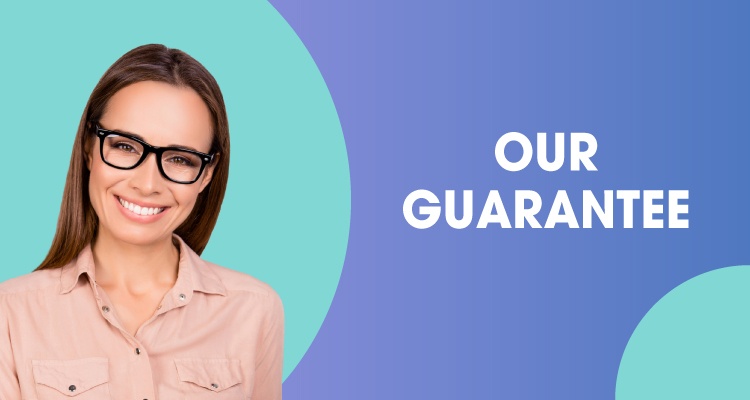 Your satisfaction is 100% guaranteed at each of our retail eyeglass stores. From our full service lab, our independent eye doctors who are available 6 days a week, and our display of over 3,000 frames, everything at Stanton Optical is geared towards your complete satisfaction.
We Stand Behind Our Products & Services
Our company stands behind the products we sell by offering a 30-day satisfaction guarantee.
If you are not completely satisfied with your frame(s), we will gladly restyle them at no charge for any other equal or lower-cost frame in our inventory or refund your full purchase price for the goods.*If we fail to manufacture your lenses according to the American National Standards Institute's (ANSI) guidelines, we will remake the order.
Contact lenses, if unopened, may be returned for refund or exchange during the first 60 days after purchase. Returned boxes must be unopened with no marks or tears on the box with all labels and contact lenses intact. Damaged contact lens boxes will not be accepted for return or exchange.
If you have any questions or concerns about our return policy, please contact customer service at (877) 518-5788.
*Purchase price of the frame and lenses will be fully refunded. The cost of eye exam services is non-refundable.
Contact our Customer Service Department
Stanton Optical Corporate Office
3801 S. Congress Ave.
Palm Springs, FL 33461
Call Us 877.518.5788