Making The Most Of Your Vision Insurance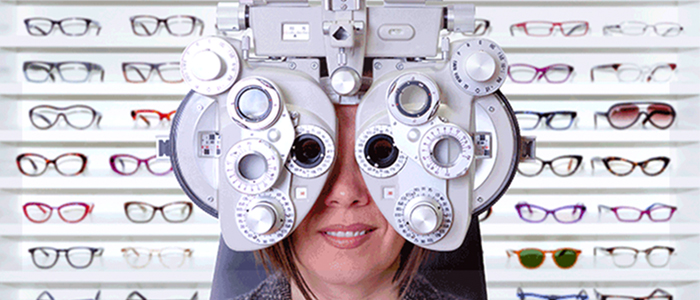 In today's workforce, many companies offer their employees not only health insurance, but, in some cases vision insurance or discount vision plans. Having these added benefits to your insurance plan ensures you will receive the proper eye care each year. Furthermore, having supplemental vision insurance can help in saving you money when purchasing eyeglasses or contact lenses.
TYPES OF VISION INSURANCE
Most employers offer their employees two types of vision insurance:
VISION BENEFITS PACKAGE:
Vision benefit packages provide consumers with free eye care services and eyewear within a predetermined fixed dollar amount. In this case, the consumer pays an annual premium or membership fee and a small co-pay. In some cases, a deductible may be necessary.
DISCOUNT VISION PLAN:
Discount vision plans offer customers with eye care and eyewear at a discounted rate, after an annual membership and/ annual premium is paid. Knowing which of these options to choose, will be determined by your need for vision care. The Vision Benefits Package may be a better option if you need to visit the eye doctor more than once a year. The Discount Vision Plan may be the better option if you only need to visit your eye doctor for your annual eye exam.
STANTON OPTICAL ACCEPTS MOST VISION INSURANCE PLANS
At Stanton Optical we take our customers eye health seriously and accept a wide range of vision insurance providers. This grants us the opportunity to provide top tiered vision health and eye care services to various communities throughout the U.S. If you do not have insurance, don't fret! Stanton Optical offers great deals on eye exams and frames, like our Buy 1 Pair, Get the 2nd Pair FREE offer which includes a FREE eye exam. Stanton Optical is committed to helping our customers find premium eye care services and products while staying within a low budget.
VISION INSURANCE PROVIDERS ACCEPTED AT STANTON OPTICAL
Don't see your vision insurance listed? Call us at 877-350-3314 to check for additional accepted plans.
AARP Vision
First Look Vision – AlwaysCare
Advantica
Humana Vision – EyeMed
Aetna
Molina of TX
Aflac
MESVision
AlwaysCare
NVA
Avesis
Opticare
BCBS of CA
OptumHealth – Spectera
BCBS of GA
Outlook Vision
BCBS of NY
Preferred Care Parners – Spectera
BCBS of TN
Physician's Eye Care Network
Blue Cross Blue Shield – EyeMed
Solstice
Blue View Vision
Spectera
Care n Care of TX
Sunshine Health Plan – OptiCare
CarePlus
Superior Vision
Cigna – EyeMed
The Alliance
Unicare
Coast to Coast Vision
United Healthcare – Spectera
Coventry of GA
Univera Health
Coventry – EyeMed
Wellmark – Avesis
Empire BCBS Discount
Wellpoint – EyeMed
EyeMed
Eyetopia
FLEXIBLE SPENDING ACCOUNTS
Ask your employer if they offer flexible spending accounts as part of your employee benefits package. Flex accounts allow you to appoint a portion of your pre-tax income into an account you can use to pay for medical expenses not covered by your regular health insurance plan. Flex plan funds are often used to pay for dental and eye care expenses, which are usually not covered under standard employee health insurance plans.