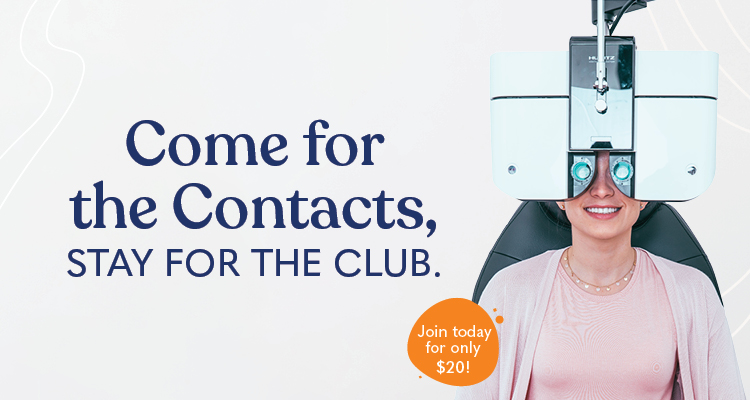 Contact Club Benefits
Join the Contacts Club today at a store near you for $20 and receive:
- Next year's contact lens eye exam for FREE* (includes eyeglasses prescription)
- 20% off annual or 10% off lesser supply
- 50% off frames and lenses (including coatings and add ons)
That's over $187 in savings.
Schedule your appointment and join the club today!

*Contact lens eye exam purchase required for Contacts Club membership in addition to the $20 membership fee. Membership includes one free contact lens eye exam in the second year of the plan. 20% off applied to annual contact lens purchase or 10% off lesser supply. 50% off the regular price of any frame, lens, coatings and add-ons eyeglass purchase. Customer will be charged for the cost of the eye exam and will receive a credit applied to customer's retail purchase (up to the total purchase price) for the value of the eye exam. Stanton Optical® does not perform eye exams. Eye exams are provided by independent doctors of optometry or ophthalmology. Offer valid in-store only.